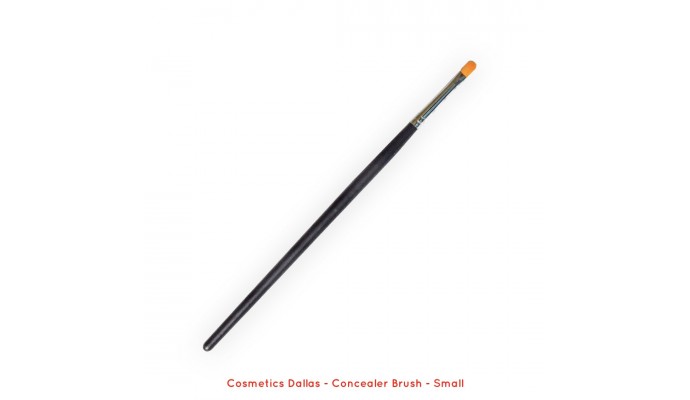 Concealer Brushes:
A concealer is best applied with a taklon synthetic brush. It doesn't absorb the product, and leaves a creamy – but smooth – finish. Different size brushes allow for precise application.
Brushes range in price.
Tags: Small Concealer Brush, concealer brush, brushes, taklon, synthetic, concealer, brush, creamy, smooth, size brush, makeup brush.
Detail Concealer Brush
Model: Concealer Brush Small
Availability: In Stock